If you're looking to increase the value of your home before you sell, there are certain things that you can do to attract buyers and get a high return on your investment in your home. There's only so much time and money that you have to invest in your home. You will be purchasing a new place most likely and will need some capital for that. Read on for some tips on how to cheaply and efficiently make some quick improvements to your home. 
Stage Your Home

 
You don't have to create a significant expense to make changes to your home. If there's one thing you should know about selling your home, you should make an appearance. Clear out the clutter in your home. Then, take some time to stage it. No one who is touring your home should see your personal papers, children's toys, and celebrity shrines. Think minimalistic when it comes to the things that need to be in your home when it's put on the market. Having a clean house can make all the difference in selling your home.
First Impressions Are Everything
A mess never makes a good first impression. If things appear in disarray around the property, it's going to deter interest in the home. Make sure the yard looks presentable. Add some plants to the outside of the house. A simple clean up can make a big difference in the property. 
The Kitchen And The Bathroom Are Points Of Interest
People pay particular attention to the kitchen and bathrooms of a home. One reason for this is that these rooms are particularly expensive to renovate. At the very least make sure that these rooms are clean. If you have the time and funds to replace tiles, or replace the sink, definitely complete these projects. 
Don't Try To Take On Projects Yourself
It's important to recognize what you can and can't do. Hiring a professional to complete your projects can make a big difference. If you don't have a grasp on home renovation procedures, an improvement can turn into a nightmare. It could end up costing you more money and time in the long run. 
Hire A Real Estate Agent
Hire a real estate agent to help you sell your home. Real estate agents understand how to price and market a home for an optimal sale. Fees for seller's agents are very reasonable and worth it if you want a good price for your home.  
As you can see, there are many simple ways you can get more value out of your home when you head to sell it.            
Price Change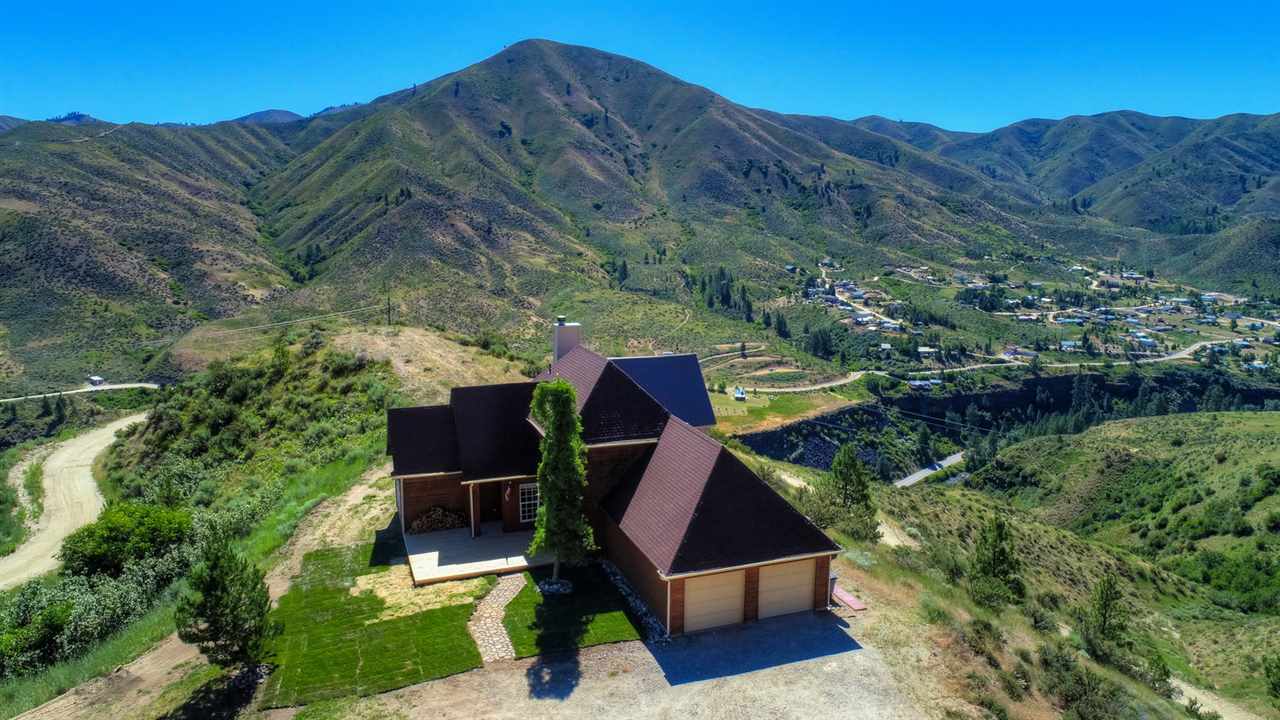 Come home to your vacation home every day! This gorgeous 3 bedroom 2 bathroom home built in 2000 boasts 360 degree views, privacy, and quiet peaceful living. Main level master bedroom with en suite bathroom, and main level laundry. Wood burning fireplace, tall ceilings, abundant windows for natural light and spectacular views from every room. New heat pump in 2018. Wildlife abounds. Community water system. Only 35-40 minute commute to Boise! Learn more about the community at www.wildernessranch.net.
An ambitious home seller may be better equipped than his or her rivals to enjoy a seamless property selling experience. In fact, this individual likely will go the extra mile to ensure buyers can learn about his or her house and make an informed purchase decision.
Believe it or not, becoming an ambitious home seller can be simple. Now, let's take a look at three tips to help you streamline the home selling journey.
1. Analyze the Housing Market
The local housing market may have major ramifications on the home selling journey. If you review real estate market data, however, you can differentiate a buyer's market from a seller's market. Then, you can map out your home selling journey accordingly.
Review the prices of available houses in your city or town that are similar to your own. Also, check out the prices of recently sold homes in your area and find out how long these residences were available before they sold. With this housing market data in hand, you can distinguish a buyer's market from a seller's market. Plus, you may be able to find innovative ways to differentiate your home from the competition.
2. Evaluate Your Home
Your home – like all other residences – has various strengths and weaknesses. If you perform a comprehensive home evaluation, you can identify your house's weaknesses and explore ways to transform them into strengths.
It may be helpful to schedule a home inspection prior to listing your residence. During an inspection, a property expert will walk through your home and identify any underlying house issues. He or she next will provide you with an inspection report that you can use to prioritize home repairs.
In addition, you may want to perform an appraisal. If you obtain an appraisal report, you can receive a property valuation that accounts for your house's condition and the current state of the housing market. You then can use this property valuation to establish an aggressive initial asking price for your home.
3. Work with a Real Estate Agent
A real estate agent understands the ins and outs of selling a home, regardless of the current housing market's conditions. He or she will help you promote your residence to the right groups of buyers and host home showings and open house events. Furthermore, a real estate agent will help you review any offers to purchase your residence and provide assorted house selling tips.
If you hire a real estate agent, you can receive lots of insights into the housing market that you may struggle to obtain elsewhere, too. Perhaps best of all, a real estate agent is prepared to respond to your home selling concerns and questions at any time.
For those who want to enjoy a successful home selling experience, it helps to prepare for the home selling journey. By using the aforementioned tips, you can become an ambitious home seller and quickly generate significant interest in your residence.
Selling your home may prove to be a long, arduous process, particularly if you're unable to distinguish your residence from others on the housing market. Fortunately, there are many great household items that you can leave behind to differentiate your home from others and improve your chances of a quick sale.
Leaving various household items behind can serve you well in a number of ways. First, you'll be able to give homebuyers an incentive to purchase your residence if you leave custom or high-priced items that they might struggle to purchase elsewhere. You also will be able to simplify the moving process, as you won't have to worry about relocating numerous items that you leave behind when you move out of your current home.
There are many wonderful items that you can leave behind to boost your chances of a quick home sale, including:
1. Refrigerator
If your refrigerator complements your kitchen décor beautifully, it may enhance the appearance of your kitchen. Plus, this appliance could become a key component in a negotiation with a homebuyer that may make it easier for you to maximize the value of your residence.
Your refrigerator may have served you well for years, but you won't have to worry about investing substantial time and resources to move it to your new address if you leave this appliance behind. Also, if you offer your refrigerator as part of your home purchase, it may prove to be the difference between selling your home and keeping it on the real estate market for an extended period of time.
2. Big-Screen TV
The big-screen TV in your den, man cave or living room has helped transformed your ordinary living space into a fun, exciting area. Now, you'll want to consider including your big-screen TV in your home sale, as this could help you streamline the process of selling your house.
By offering your big-screen TV, you'll make it easy for a homebuyer to move in and enjoy a high-quality TV instantly. Furthermore, the big-screen TV may help a homebuyer save time and money, as he or she won't have to worry about finding a new television after purchasing your residence.
3. Washer or Dryer
Let's face it – un-installing and relocating a washer or dryer can be a time-consuming endeavor. And in some cases, you may even need to hire a plumber to perform this task properly.
Lucky for you, leaving your washer or dryer behind could prove to be mutually beneficial for you and a homebuyer.
As a home seller, you won't have to worry about allocating time and resources to move a large, heavy washer or dryer from your residence. For a homebuyer, he or she will be able to reap the benefits of a superior washer or dryer immediately.
Consider the household items that you'll leave behind before you add your house to the real estate market. By doing so, you can include these items in your home listing and improve your chances of selling your house quickly.
The homebuying journey should be fast and seamless, but problems may arise that prevent you from accomplishing your desired goals. For example, if a buyer with a poor credit score fails to get financing before submitting an offer to purchase a house, this individual may struggle to acquire his or her dream residence. Or, if a buyer fails to evaluate various housing market data, he or she may miss out on opportunities to purchase the right house at an affordable price.
There is no need to worry about homebuying crises. Lucky for you, we're here to guide you along the homebuying journey and ensure you can mitigate problems that otherwise may make it difficult for you to buy your dream house.
Avoid homebuying crises – here are three tips to help you minimize the risk of encountering problems during the homebuying journey.
1. Learn About the Local Housing Market
The housing market is complex, regardless of whether you are pursuing residences in small towns or big cities. Fortunately, plenty of housing market data is available to help you understand real estate patterns and trends. This information can help you map out your homebuying journey based on the current housing market's conditions.
Typically, it helps to look at the prices of recently sold houses in your preferred cities and towns. This information highlights whether house sellers are receiving offers at or above their initial asking prices and may help you differentiate a buyer's market from a seller's one.
You also should examine the prices of available houses that match your homebuying criteria. That way, you can hone your home search and accelerate the homebuying journey.
2. Get Pre-Approved for a Mortgage
Believe it or not, it usually does not take long for a homebuyer to get pre-approved for a mortgage. In fact, banks and credit unions can quickly teach you about different home financing options and ensure you can make an informed mortgage decision.
If you receive pre-approval for a mortgage, you can enter the housing market with a budget. Then, when you discover your dream house, you can submit an offer to purchase with home financing in hand.
3. Work with a Real Estate Agent
A real estate agent is a must-hire, especially if you want to limit the risk of potential crises during the homebuying journey. With a real estate agent at your side, you can identify homebuying problems and resolve these issues before they escalate.
Generally, a real estate agent will support you at each stage of the homebuying journey. He or she first will learn about you and your homebuying goals. Then, a real estate agent will create a personalized homebuying strategy to help you accomplish the optimal results. And if you have concerns or questions during the homebuying journey, a real estate agent is happy to respond to them.
Prevent homebuying crises – use the aforementioned tips, and you can increase the likelihood of a successful homebuying experience.